Testimonials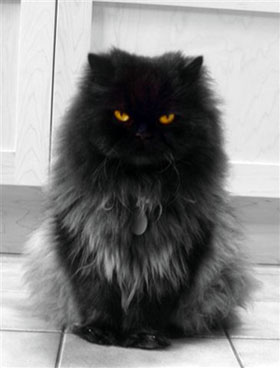 I am very impressed with the care and attention provided by Dogwood Kennels. The whole place is exceptionally clean all the time. The extra-large kennels are spacious and easily accommodate my two dogs. Pam and Peter Martin always provide superior care and my dogs always return home happy and healthy. Having tried other kennels, I would not go anywhere else.
Susan
For over 30 years, our 6 pets (2 cats and 4 dogs) have enjoyed the Dogwood Kennel. As an RN, I admire the safe & spotlessly clean environment, grooming, and heated floors. We think of Pam, Peter, Jared, and Jennifer with much gratitude for their loving, friendly, & professional care of our beloved pets, who are relaxed and happy with the Martin family. Thank you to all.
Lois M.
I just wanted to thank you all for the obvious excellent care our doggies received from you in our absence. It feels so wonderful to be able to go on a good holiday and know they are well cared for. Also, I really appreciate that you email us or that we can contact you to find out how the brats are. They looked beautiful, too, when we came home and have never smelled so good. If Jennifer does dog grooming I would happily bring our dogs to her on a regular basis. Thank you.
Norma Strachan
They know dogs and give individual care. My dogs always come home un-stressed and happy, normal.
Barbara S.
I will only use Dogwood. I trust them 100% with my animals and recommend them to everyone with a pet.
Jason W.
Our sincere thanks for the wonderful care and attention you provided to Miss Gretta while we were on vacation. She really looks good and she's dropped weight, too, which she needed to do. We are really going to try and keep her at this weight and also watch her skin issue as well to try and identify the source. Thanks again,
Judy & Derek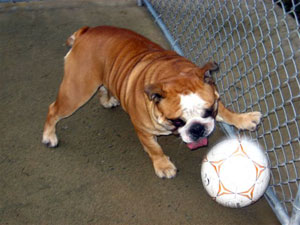 We were very upset when we recently had our Jack put to sleep and know how tolerant and patient you were with him even though he was a challenge in his younger years since he was a rescue. We are very happy that you helped us find a new toy poodle and that you are able to provide her with a second home when we go away as well as keep her well groomed. All the best,
Sandra & Vern
Thank you for taking such good care of our doggies.....they all seemed pretty happy when they got to our new home and in great shape...it was a big worry for me..as we have never had them stay at a kennel before....but I could tell they were very well looked after....we will highly recommend you to anyone we know.. that is looking for boarding...Thanks again
Barbara, Jim, Rags, Shamy, Miley and Gilligan
Thanks a million for the wonderful care & attention you all have given Bailey & Bonnie over the years. We were so lucky to have found your kennels.
Ron & Beryl McKeever
Our dogs give Dogwood Kennels each two paws up. Given our travel schedule, they view the kennel as their home away from home. Pam, Peter, Jared and Jennifer take great care of them and ensure that they are exercised, happy and smelling nice at the end of the visit. We recommend Dogwood without any hesitation.
Ray, Lynne, Kate and Derek with Molly and Jenna
Hi, Angel arrived safely and she looked great. We can't thank-you enough for the excellent care. Thanks again,
The Bannister Family
Recently my husband and I travelled to Vancouver Island and boarded our two dogs at Dogwood Kennels. We immediately felt comfortable leaving our two precious dogs in their care. They were warm, knowledgeable and very friendly. The kennels were spacious, clean and well maintained. It is difficult when you are travelling to use a kennel you have never used, but I immediately felt at ease knowing our dogs were in very capable, kind hands.
Tracy and George M., Kelowna, BC
So glad we have a clean, friendly and safe place for Tessa our Sheltie to stay when we are away!
Marie MacLachlan Machek